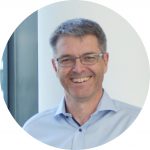 Prof. Dr. Scheibel, Thomas
Open Resume
Biofabrication processing / 3D printing
The focus of the research group biofabrication and 3D-printing is on the one hand the analysis of suitable structural proteins to be used as scaffolds for tissue engineering approaches, and on the other hand the development of new, cell-friendly bioinks. In particular, recombinant spider silk proteins are modified dependent on their application and are processed into films, hydrogels, foams, non-woven meshes and nanofibers with defined structure and controlled topography.
Biofabrication is an emerging field in the area of biomaterials, which aims to generate 3D biocompatible constructs using natural materials as building blocks in combination with cells. This approach requires materials recapitulating native tissue properties like in bone, ligament, skin and nerve regeneration. Defined 3D structures, tissue-related hierarchical morphology, and adjusted biochemical composition are important characteristics of a scaffold. To achive this, 3D bioprinting (3DBP) shows particular promise due to precise positioning of scaffold components in three dimensions. Therefore, suitable bioinks are necessary, which are on the one hand printable and on the other hand cytocompatible. Hence, for instance spider silk, collagen, hyaluronic acid, cellulose and alginate are used.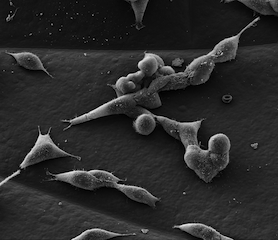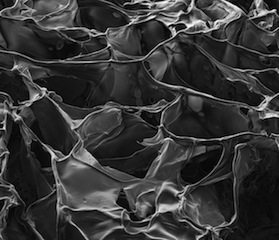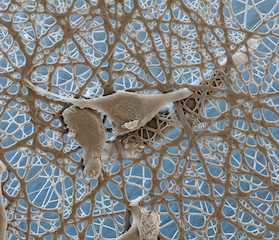 Figure 1: Films, foams, and nanofibers made of recombinant spider silk proteins as artificial scaffolds for cells.
Research Projects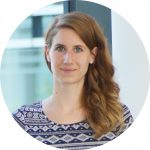 Koeck, Kim (M.Sc.)
kim.koeck(.at.)bm.uni-bayreuth.de
0921-55 6707
Development and analysis of gradient scaffolds for Achilles tendon replacement
Tissue engineering of fibrous tissues of the musculoskeletal system, such as tendon, presents a major challenge for biomedical research due to its complex architecture and mechanical behavior. Natural healing of tendon is limited due to a low number of cells and its avascularity. In healing, a hierarchically organized structure is replaced by a disorganized fibrous scar tissue with inferior mechanical properties. To address this problem, fabric-like braided polymer ropes are used as partial tendon replacements, however, these tend to be inferior due to a lack of biological function as well as lack of material/mechanical gradients. This projects aims to create a total tendon replacement based on a gradient fiber-reinforced composite by combining a textile approach with abio-inspired materials approach. The tendon-like replacement tissue will be evaluated based on the mechanical stability and biocompatibility.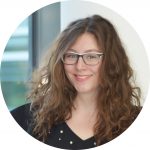 Trossmann, Vanessa (M.Sc.)
vanessa.trossmann(.at.)bm.uni-bayreuth.de
0921-55 7349
Recombinant spider silk proteins with designed cell-substrate-interaction for biomedical applications
Due to its unique mechanical and biochemical properties spider silk is in the focus of research since decades. Spider silk proteins are biodegradable, biocompatible and show no immune reaction in the human body, thereby representing a suitable material for biomedical applications. The development of recombinant technologies, inspired by the natural occurring gene sequences of the European garden spider Araneus diadematus, enable the biotechnological production of spider silk proteins in high-yields. They can be processed into several different morphologies, such as fibers, films, hydrogels, foams, nonwovens and particles, leading to diverse potential applications. With respect to tissue engineering and regenerative medicine, specific cell adhesion is a decisive factor. Since cell attachment to unmodified silk protein is often low, it is sometimes necessary to develop proteins including cell-interacting ligands. The project objective is thus to modify and functionalize biocompatible spider silk scaffolds for guided cell-substrate-interaction by using genetic or chemical coupling and varying processing methods.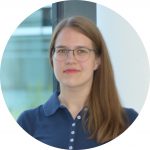 Neubauer, Vanessa (M.Sc.)
vanessa.neubauer(.at.)bm.uni-bayreuth.de
0921-55 7343
Biofabrication of Biomineralized 3D Protein Gradient Scaffolds
Among the great challenges of modern medicine is the regeneration of tissues. One promising approach is the manufacturing of tailor-made tissue scaffolds for regenerative medical approaches, known as tissue engineering. Spider silk is a suitable candidate for biomaterial applications since it shows no immunogenicity, good biocompatibility and biodegradability. By processing recombinant spider silk proteins into hydrogels, 3D scaffolds can be printed for biomedical applications. In this context, specialized scaffold preparation for tissue regeneration applications such as gradient materials for tendon replacement are in the focus. This also includes oriented biomineralization of the gradient material similar to the natural blueprint.

Biofabrication based on 3D printing
Biofabrication, the simultaneous assembly of cells and materials into tissue-like constructs, has significantly gained attention in recent years as an alternative approach to traditional tissue engineering techniques. Within this field, 3D bioprinting (3DBP) shows particular promise due to the ability of precise placement of scaffold components in three dimensions. However, 3DBP is limited to (1) a micron-scale resolution and (2) a narrow range of process-compatible materials being cell-friendly, i.e. 'bioinks'. Recombinant spider silk proteins have low immunogenicity, and can be processed into several morphologies with tunable mechanical properties, including electrospun fibers and hydrogels. Therefore, it is proposed that recombinant spider silk proteins fabricated into tissue-like constructs by a hybridized 3DBP-electrospinning system will be suitable for regenerative medicine applications. The objectives of this research will be to (1) hybridize a 3D bioprinter with other processing devices and (2) develop novel bioinks based on recombinant spider silk proteins.