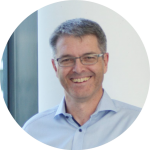 Prof. Dr. Scheibel, Thomas
Open Resume
Fiber Processing
The focus of this research group is the production of functional and high-performance fiber materials based on proteins. Since the processing has great impact on a material's subsequent characteristics, the adaptation and further development of processing methods is central to our research. Fiber, yarn und fiber mats are produced using the following processing technologies: wet-, electrostatic- and biomimetic spinning as well as microfluidics. The resulting materials can be applied each on their own, or in composite materials (e.g. in 3D scaffolds). Many natural fibers outperform artificial fibers. The analysis of natural fibers provides a basis for the development of new fibers, for example on basis of biotechnologically produced spider silk or collagen, whose characteristics correlate or even outmatch those of their natural archetype. The mechanical and optical qualities of these materials as well as their interaction with biological systems (biomaterial) are in particular focus. The analytical tools comprise for example tensile-, dynamic mechanical- or thermogravimetric analysis as well as imaging methods like light-, fluorescence- or electron microscopy or a combination of them.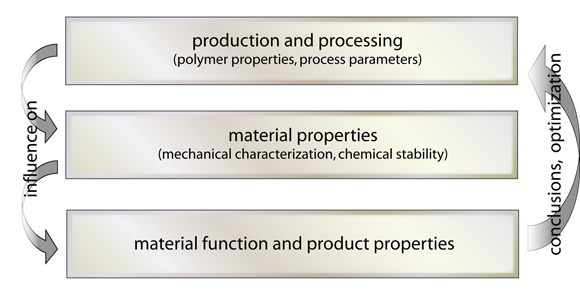 Figure 1: Process chain of material development
Research Projects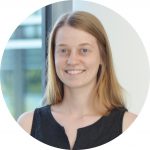 Döbl, Annika (M.Sc.)
annika.doebl(.at.)bm.uni-bayreuth.de
0921-55 7343
Biofabrication of Biomineralized 3D Protein Gradient Scaffolds
Among the great challenges of modern medicine is the regeneration of tissues. One promising approach is the manufacturing of tailor-made tissue scaffolds for regenerative medical approaches, known as tissue engineering. Spider silk is a suitable candidate for biomaterial applications since it shows no immunogenicity, good biocompatibility and biodegradability. By processing recombinant spider silk proteins into hydrogels, 3D scaffolds can be printed for biomedical applications. In this context, specialized scaffold preparation for tissue regeneration applications such as gradient materials for tendon replacement are in the focus. This also includes oriented biomineralization of the gradient material similar to the natural blueprint.


Hopfe, Charlotte (M.Sc.)
charlotte.hopfe(.at.)bm.uni-bayreuth.de
0921-55 6712
Ecological influences on spider silk evolution
So far ca. 45.000 spider species are known, all of them are using spider silk for various reasons. However, only a fraction of this biodiversity has been analyzed concerning their mechanical properties. To direct the search for silks with interesting properties evolutionary traits of spider silk evolution have to be understood. The influence of climatic factors acting as comparably stable evolutionary drivers can explain many trait patterns. Likewise, the evolution of different mechanical properties of spider silk might be directly or indirectly influenced by the climate. This project aims to compare dragline silk mechanical properties of various spider species between different climatic zones to uncover pattern distribution in silk mechanics driven by climatic variation.
New traits gradually evolve as selective forces act upon variations of inherited attributes, which explains why similar traits are often shared by closely related species. Studies so far present conflicting results on the evolutionary stability of spider mechanics. This study will thus augment the data on the distribution of dragline tensile properties along the phylogeny.

Haynl, Christian (M.Sc.)
christian.haynl(.at.)bm.uni-bayreuth.de
0921-55 6731
Biotechnological production and processing of artificial collagens
Collagens are an essential component of tendon, cartilage, bone and skin. On the molecular level, three polypeptides form the characteristic collagen triple helix. The assembly of these triple helical proteins induces the development of superior structures, like fibers. Due to the high tensile strength accompanied by an excellent biocompatibility, biodegradability and low immunogenicity, new collagen materials would be suited optimally with regard to various biomedical applications. I am interested in the recombinant production of artificial collagens with appropriate microorganisms. After purification, these proteins should be characterized biochemically and processed via diverse techniques into different morphologies. A focus is on processing fibers using microfluidic systems. Subsequently, the interaction between collagen-based materials and cells should be analyzed.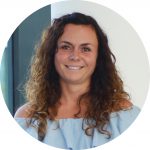 Grill, Carolin (M.Sc.)
carolin.grill(.at.)bm.uni-bayreuth.de
0921-55 6713
Research Project: Production and characterization of multiphase fibers
Electrospinning is a process whereby a strong electric field is applied to a droplet of a fluid extruding from the tip of a nozzle which acts as one of the electrodes. The e-field leads to droplet deformation and finally to the ejection of a charged jet from the tip of the cone accelerating towards the counter electrode. We have established electrospinning of fibrous proteins to produce continuous fibers on the micro or nano scale. In this project, recombinantly produced spider silk proteins will be spun in a multiphase electrospinning device, which is a modification of conventional electrospinning.

Dr. Bargel, Hendrik
hendrik.bargel(.at.)bm.uni-bayreuth.de
0921-55 6724
Laboratory manager Keylab Fiber Technologies:
The Keylab Fiber Technologies is an organizational unit of the TechnologieAllianzOberfranken (TAO) and as that part in the Center for Materials Science and Engineering (ZMW), combining various spinning methods for biopolymers, e.g. wet-, electro- and biomimetic spinning as well as microfluidics. The overall aim is to further develop processing technologies for fiber materials and to adapt these to tailor-made technical solutions. Amongst various physico-chemical analytical methods the focus is on EM analysis, particularly SEM.