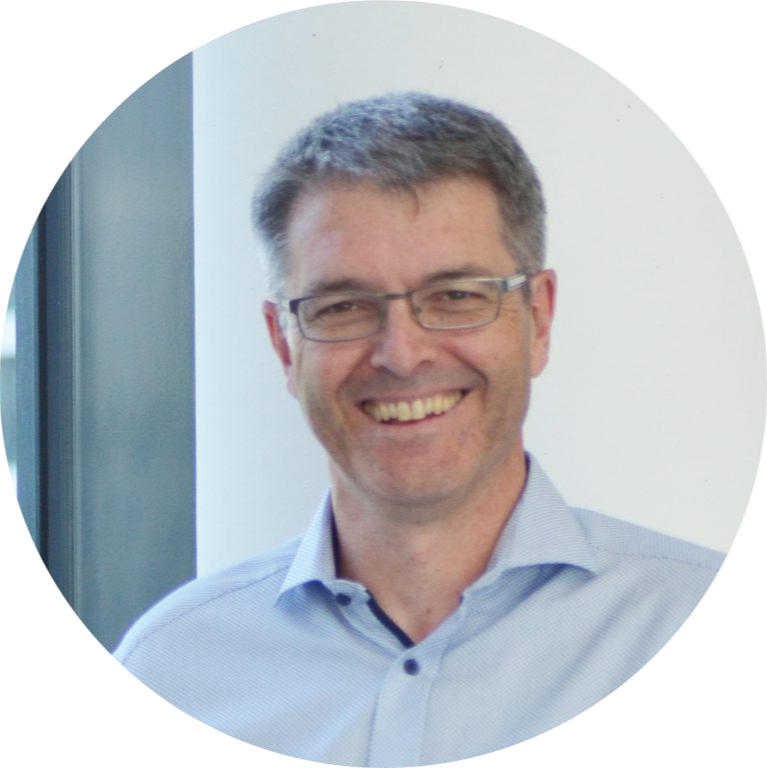 Prof. Dr. Scheibel, Thomas
Open Resume
Protein Assembly/Processing
The research group "Gradient Materials and Drug Delivery Systems" deals with research and development of gradient materials and drug delivery systems of protein-based materials. A gradient is a gain or decline of a property in a certain direction, e.g. a mechanical gradient from stiff to soft. In turn, drug delivery systems as transporters or depots are used in medical technology to improve the availability and targeted release of therapeutic agents in the body and to reduce unwanted side effects.
The research group uses dragline silk of the European cross spider, consisting of the frames and spokes of the spider web and the lifeline, as a model material. Due to its biocompatibility, biodegradability and non-toxic properties, spider silk is a suitable material for biomedical applications. Applications of silk materials are manifold, e.g. foams and hydrogels with adjustable pore sizes are suitable as cell support systems in the field of tissue reconstruction. Gradient materials are of particular interest for these morphologies. Inspired by the gradient of another materials model, the byssus threads of marine mussels, functional gradient materials are developed based on proteins (see Fig. 1). For example, the material can be gradually mineralized in order to specifically increase its stiffness. In the field of drug delivery systems, functionalized microspheres, particles and capsules made of recombinant spider silk proteins are developed for innovative and effective delivery vehicles.
Fig. 1: Gradient materials can be generated comprising different functions and showing various morphologies using different processing techniques of biopolymers.
Research Projects
Ebbinghaus, Thomas (M.Sc.)
thomas.ebbinghaus@bm.uni-bayreuth.de
0921 55-6730
Under Construction
Project description needs to be updated
Heinritz, Christina (M. Sc.)
christina.heinritz (.at.) bm.uni-bayreuth.de
0921 55-6708
Under Construction (CH)
Project description needs to be updated
Under Construction (NC)
Project description needs to be updated
Sommer, Christoph (M.Sc.)
christoph.sommer(.at.)bm.uni-bayreuth.de
0921 55-6719
Under construction (CS)
Project description needs to be updated.
Mayer, Kai (M.Sc.)
kai.mayer(.at.)bm.uni-bayreuth.de
0921 55-6706
Applications of modified recombinant spider silk proteins
One major advantage in working with engineered Araneus diadematus fibrion 4 (eADF4(C16)) is the possibility of site-specific protein modification. Utilizing a molecular biology approach, the silk proteins can be tailored to specific applications. Two projects are based on this approach:
Project 1: Cellulose-binding spider silk protein
Here, the gene sequence of a cellulose-binding domain (CBD) is fused with the eADF4(C16) sequence to yield spider silk proteins that can interact with cellulose. This project is part of a joint project with the TU Munich which aims to produce optical wave guides based on recombinant spider silk and nanocellulose.
Project 2: Spider silk for cardiovascular applications
In this project, an endothelial cell-binding peptide is fused with eADF4(C16) to enhance adhesion and proliferation of endothelial cells on the materials surface. The main objective is to use this protein in cardiovascular tissue engineering.
Investigation of structural formation and phase separation behavior of (ultra-)thin spider silk proteins
Spider silk proteins can be considered as block-copolymers of repetitive amino acid sequence modules. The availability of various recombinantly produced short spider silk peptides with different properties, and their processing in (ultra-)thin films enables the investigation of structural formation and phase separation properties under controlled 2D and 3D conditions. The aim of this project is to analyze the influence of composition and sequence of the silk peptide modules in order to generate coatings with defined molecular and morphological surface properties for a controlled interaction with biopolymers, cells, drugs and biominerals