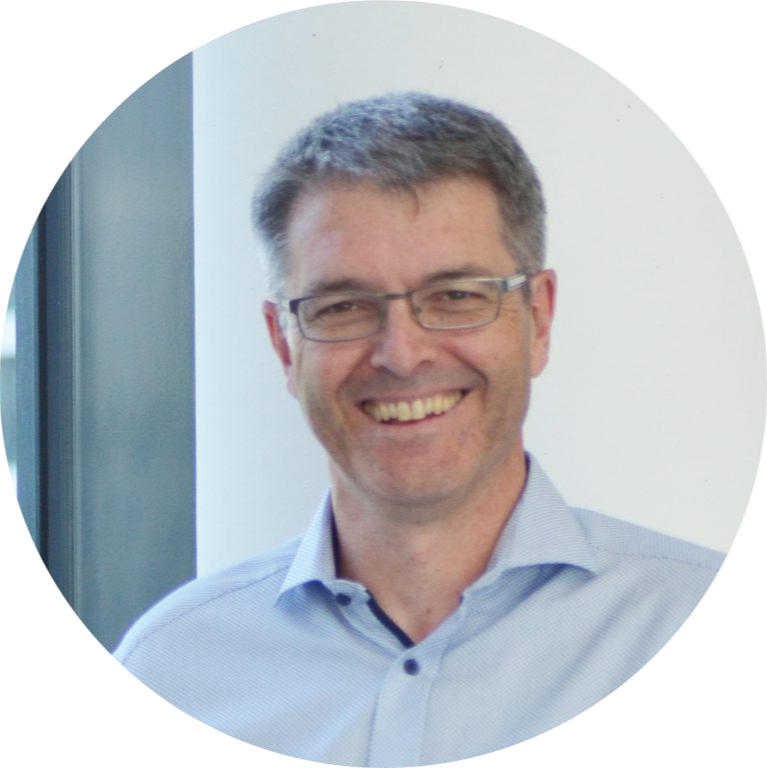 Prof. Dr. Scheibel, Thomas
Open Resume
Protein Assembly/Processing
The research group "Protein Assembly and Processing" deals with research and development of various processing methods of protein materials and their applications. Different proteins, among them recombinant spider silk, are processed into films, foams, hydrogels, (Nano-)fibrils, coating and hybrid materials. The resulting effects and possible applications are analysed regarding bacterial repellence, bacteriostatic properties, cell specific interaction and mechanical properties.
Research Projects
Sommer, Christoph (M.Sc.)
christoph.sommer(.at.)uni-bayreuth.de
0921 55-6719
Spider silk membranes for bioseparation (PAP)
Bioseparation is a critical step in biopharmaceutical manufacturing. It employs polymeric adsorbents decorated with affinity ligands to increase the selective binding of biological target products. However, processes in bioseparation often show low productivity, and are responsible for both negative environmental footprint and high costs of manufacturing. In this project, scientific and engineering principles are combined to produce adsorbents based on spider silk membranes. After processing of silk proteins via electrospinning, morphology and yield optimization, the focus of the studies will be on functionality, accessibility capacity, application conditions and the scale-up transition of the lab scale.
Heinritz, Christina (M. Sc.)
christina1.heinritz(.at.)uni-bayreuth.de
0921 55-6708
Development and production of bio-inspired glues
Synthetic adhesives are used to stick objects together. Naturally occurring adhesive systems, on the other hand, are multifunctional and used for various processes such as protection, self-defence and reproduction, as well as for hunting and catching prey. Natural "glues" are often proteins that contain typical amino acids or motifs in combination with post-translational modifications. A well-studied example of underwater adhesives are the mussel foot proteins (mfp) of the blue mussel (Mytilus edulis), which can anchor to various underwater surfaces. It is known that high lysine and DOPA (3, 4-dihydroxyphenylalanine) concentrations are the crucial factors for the adhesive bonds. In addition, other organisms use serine- and threonine-rich motifs, which are partly modified by phosphorylation or glycosylation.
Different protein-based glue systems will be characterized in detail. Understanding of the adhesive mechanisms enables their mimicry and the development of application-specific recombinantly produced glue proteins.
Mohotti, Supun
supun.mohotti(.at.)uni-bayreuth.de
0921 55-6718
Chemical modification of spider silk
P1: Protein-based hybrid materials
Protein-polymer hybrid materials are interesting due to their tunable properties. Polymers can be designed to achieve various architectures, chain lengths, branching, side-chain functionalities, and stimulus responsiveness. As a result, protein-polymer hybrids allow the production of engineered hybrid materials to overcome common physical limitations (temperature, pH, and degradation) while retaining proteins' target specificity and bioactivity. Covalent coupling of the thiol-containing protein domains to bifunctional prepolymers will be conducted to obtain trigger-sensitive polymeric systems. Once established, such protein-polymer conjugates could be used for repeated cycles of controlled assembly and disassembly, enabling drug delivery or bio-fabrication applications.
P2: Methacrylation of spider silk to synthesize photo-responsive bio-inks.
To gain chemical cross-linking and stimuli-responsive materials with tunable properties, chemical modification of recombinant spider silk is required. Methacrylation is a promising method to achieve the above characteristics since it introduces methacrylic functionality to spider silk. Focus is given on introducing UV- crosslinking triggers to spider silk and subsequent devolopment of new cross-linked polymeric materials.