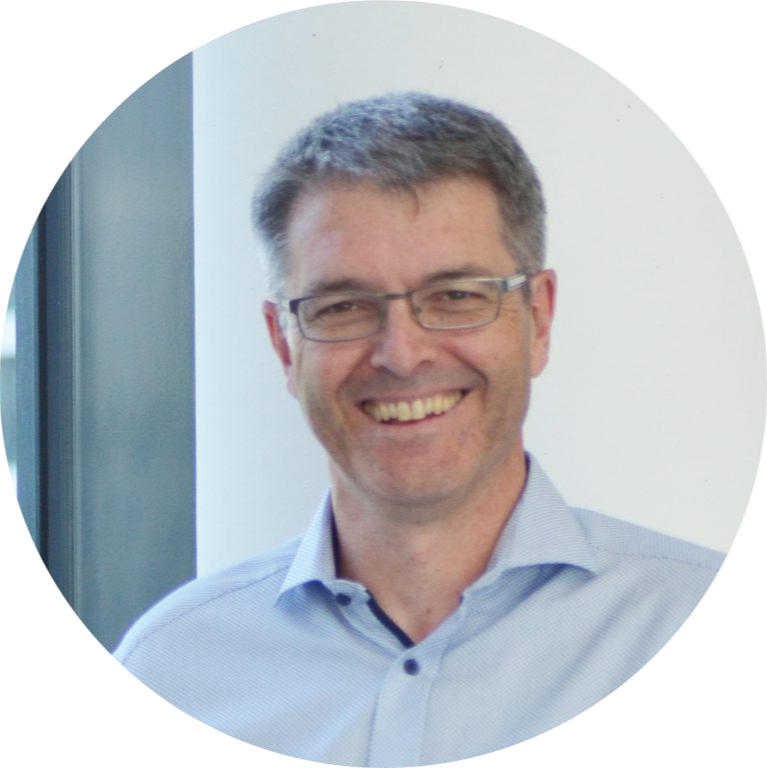 Prof. Dr. Scheibel, Thomas
Open Resume
Protein Modification
The focus of this research group is the analysis of structure and assembly as well as the application-specific modification of proteins, which for example occur as main components in spider silk, in green lacewing egg stalks and in the thread of mussel byssus. The starting point always is the understanding of the molecular interactions and assembly mechanisms of the analyzed peptides and proteins, as well as there impact on the structure-function relationships and material properties.
A modular cloning principle was established for the coding genes to reproduce the repetitive structure of structural proteins such as spider silk as close as possible. Using sequence analyses of the repetitive amino acid domains, consensus sequences responsible for characteristic properties of the target proteins can be defined. The repetitive character of spider silk proteins can be mimicked by the controlled multimerization of the sequence encoding the consensus motif. By expression in suitable microorganisms with an optimized codon usage, the proteins are produced recombinantly in various sizes. Modifications are introduced either by molecular biological or chemical routes to generate specific properties.
Besides proteins, also peptides are produced biotechnologically. For this aim, fusion proteins are engineered consisting of a highly soluble tag protein and the peptide of interest.
Fig. 1 Characterization of molecular structures: The molecular structure of the amino- and carboxy-terminal termini of the dragline-silk by NMR allowed to develop artificial silk fibers with mechanical properties identical to the natural model (BioSteel®, AMSilk GmbH).
Research Projects
Schiller, Tim (M.Sc.)
tim.schiller(.at.)bm.uni-bayreuth.de
0921-55 6714
New spider silk protein variants based on the natural example of dragline silk
P1: Spider silk assembly
Spider silk is an interesting protein-based material for applied research due to its unique properties. With the help of biotechnological processes, recombinant proteins based on the natural model can be produced. These proteins can be processed into various morphologies, including fibers mimicking the properties of the natural blueprint.
The main focus of this project is the investigation of the assembly behavior of spider silk proteins in highly concentrated solutions. In order to get an insight into the molecular structure of the proteins, the different states are examined using NMR (nuclear magnetic resonance) spectroscopy.
P2: Spider silk for photocatalytic water splitting
Recombinant spider silk proteins can be modified for specific applications with the help of genetic modifications. Within this project, spider silk proteins are modified to bind inorganic nanoparticles, which can split water into oxygen and hydrogen due to their photocatalytic activity. In this way, innovative materials for energy conversion are to be established.
Santiago-Rivera, Edgardo (M.Sc.)
edgardo.santiago(.at.)bm.uni-bayreuth.de
0921 55-6713
Under Construction (ESR)
project description needs to be updated
Schmidt, Andreas (BTA)
andreas.schmidt(.at.)bm.uni-bayreuth.de
0921-55 6754
Under construction (AS)
Project description needs to be updated
Development and Production of bioinspired "glues"
Man-made synthetic glues are used to stick two objects together. Natural adhesive systems, however, are multifunctional and used for different processes, such as protection, self-defense, propagation, prey hunting and capturing. The natural "glues" are mostly proteins including typical amino acid residues or motifs in combination with posttranslational modifications. One well-researched example for under water adhesives are mussel foot proteins (mfp) from blue mussel (Mytilus edulis), which anchor themselves to various surfaces in the sea. It is known that high concentrations of lysine and DOPA (3, 4-dihydroxyphenylalanine, a posttranslational hydroxylation of tyrosine) residues are the key factors for the successful surface attachment. Additionally, serine- or threonine-rich motifs partially modified by phosphorylation or glycosylation, are used by other organisms.
Different protein-based glueing systems will be characterized in detail. Understanding of the adhesive mechanisms enables their mimicry and the development of application-specific recombinantly produced glue proteins.
Co-expression, purification and self-assembly of recombinant spider silk proteins
Spider dragline silk consists of two spider protein classes (spidroin classes), i.e. major ampullate spidroin 1 and 2 (MaSp1 and MaSp2), which differ by their proline content, and enable outstanding mechanical properties like high tensile strength, as well as high extensibility and toughness.
Project 1
The dragline silk of Araneus diadematus contains two MaSp2 proteins, namely ADF3 and ADF4, differing from other orb-weaver spiders. ADF3 and ADF4 exhibit remarkable different characteristics regarding solubility and assembly, but research on their interaction during fiber assembly and within the fiber of these spidroins is sparse. To date, either ADF3 or ADF4 engineered protein mimics have been used for fiber processing. The project aims to produce heterodimers of the engineered silk protein variants eADF3 and eADF4 in order to study their interaction during fiber assembly.
Project 2
Spidroins are composed of a highly repetitive core domain flanked by a carboxy- and amino-terminal domain. Both terminal domains play an important role for controlling spidroin storage in the lumen as well as for fiber formation within the spinning duct. In this project the assembly behavior and the influence of terminal domains thereon are studied.
Design, characterization and manufacturing of recombinant spider silk protein variants
The dragline silk produced by the European garden spider (Araneus diadematus) is a fascinating protein-based biopolymer. The underlying spider silk proteins (spidroins) of the fiber are responsible for its unique combination of strength and extensibility, resulting in a remarkably high fiber toughness. Independent of the spider species, spidroins have three characteristic domains: a relatively large core domain comprising repetitive amino acid sequences which is flanked by a non repetitive amino- and carboxyterminal domain. These terminal domains regulate the spidroin assembly process during the extrusion of a fiber and are highly conserved across different silk types, while the main mechanical properties of the spun silk thread are based on the spidroin core domain.
The two primary spidroin classes found in dragline silk are produced in the major ampullate silk gland, thus referred to MaSp1 and MaSp2 (Major Ampullate Spidroins). Their repetitive core sequences mainly differ in the proline content, i.e. MaSp2 contains a relative high amount (>10%) and MaSp1 a smaller amount (<0.4%) of prolines. In this project, artificial spidroins comprising different sequences will be produced and characterized.