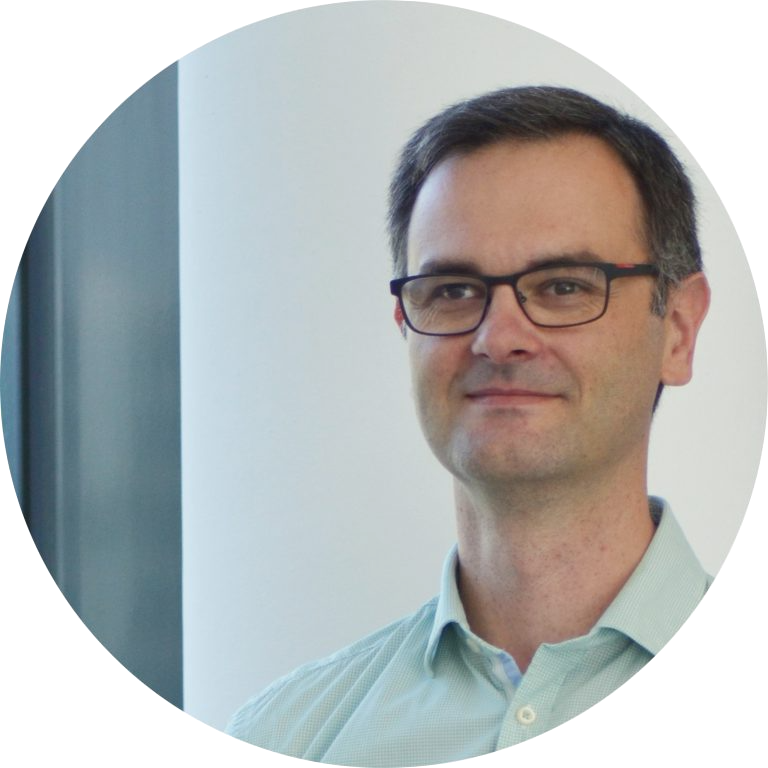 Dr. Humenik, Martin
Open Resume
Hybrid Materials
Self-assembly is based on autonomous mechanism of non-covalent interactions between distinct building blocks. Related processes do not require external energy source and have no limitation in dimensional scaling. Such "bottom up" formation structures at different hierarchical levels is inspired by natural processes, which enable highly organized materials with exceptions properties such as bones, shells or spider silks.
Application of the self-assembly principles to control nano- and micro scaled structuring of biomaterials is in focus of our group.
Research Projects
Dr. Humenik, Martin
martin.humenik(.at.)uni-bayreuth.de
0921-55 6725
DNA-Protein Hybrids
Nucleic acids could self-assemble into many different nano-structures with precision and predictability, which is unrivaled among the natural and synthetic materials. One of the best example for such high fidelity is represented by the DNA origami programming and folding. On the other hand, recombinant fibrous proteins also self-assemble into nanofibrils, supramolecular structures of densely packed cross-ß sheets. Such fibrils, typically 10 nm in diameter and hundreds of nanometers long, possess high physico-chemical stability as well as mechanical rigidity. Such systems represent attractive scaffolds for the generation of ordered nanomaterials.
To take advantage of both protein and DNA materials, we chemically combine recombinant spider silk proteins and nucleic acids in hybrid entities. Their fundamental properties are investigated to realize their utilization in materials research. One focus is the  study of new chemical modifications and conjugations of the building blocks, arrangements protein moieties upon hybridizations of DNA, corresponding morphology and structure of conjugate fibrils. Further, we use specific DNA hybridization to trigger nucleation of the fibrils into hierarchical structures on surfaces. We combine soft- and photolithography techniques with the DNA hybrids to spatially define self-assembly of the supramolecular structures in 2D and 3D. Our technology enables formation of fibrillar nanohydrogel-like networks within arbitrary shaped microstructructures. Employing chemically coupled DNA aptameric functionalities, we can bind enzymes, growth factors or even whole cells specifically.
Fig. 1: Self-organization of DNA-protein hybrid materials in bottom up manner in solutions: Spider silk moieties in the hybrids, prepared by a chemical conjugation with DNA, were spatially arranged into branched structures using designed DNA hybridization and self-assembled into ribbons, which further self-organized into micro-rafts due to DNA interaction at specific temperature gradients.
Fig. 2: Pattering of the hybrid materials using DNA-directed hybridization technology: Surfaces modified by capture DNA were specifically linked to complementary DNA-spider silk conjugates on defined position using micro-contact printing technology. Immobilized conjugates served as nucleation sides for silk fibrils growth from the surface.
Fig. 3: Microstructured nanohydrogels. a) photolithography processed positive-tone photoresist with micro-wells for spatially defined protein self-assembly on the surface; b) AFM scans of the self-assembled fibrous microstructures after photoresist removal; c) immobilized fibrous networks reveal nano hydrogel properties like swelling and softening on the surface; d) cells specifically immobilized on the DNA-modified spider silk microstructures via pre-defined DNA-cell interaction.
Perspective
Taken together, processing or structuring spider silk proteins and bio-functionalized hybrids thereof into nanohydrogel-based platform allows integrating different functionaries into immobilized fibril networks. Exploiting such biomolecular tools, more complex patterns consisting of multiple, unique functionalities, such as conjugated enzymes, aptamers or gold nanoparticles, deposited in 1D along the growing fibrils and in 2D pattern on surfaces are likely feasible. Concomitant possibility for specific immobilization of living cells as well as programmable nanohydrogel patterning offer a platform with great potential for development of numerous biological and biomedical applications in regenerative medicine and cell separations and analytics.
Fig. 4: Universal platform of spider silk nanofibrillar scaffold for multifunctional surface modifications